Contact Us
Bankruptcy Attorney Serving Clients in Washington, D.C., and Maryland
If you are experiencing financial distress and do not know what to do, our compassionate team at the Law Firm of Kevin D. Judd may be able to facilitate the relief you need. For over 25 years, our attorney has helped clients in our community achieve financial freedom through bankruptcy. Our firm offers comprehensive assistance with Chapter 7 and Chapter 13 filings and will be by your side throughout every step of the process. We will help you understand what bankruptcy entails, whether you are eligible, and what it can do for you. No matter your financial situation, we are ready to help you fight for a new beginning free from unmanageable debt.
Schedule a free initial consultation to learn more about our reasonable rates and payment plan options. Call (202) 888-8454 to get started!
Any Questions?
Let's Talk
Law Firm of Kevin D. Judd 601 Pennsylvania Avenue, NW
Suite 900 - South Building
Washington, DC 20004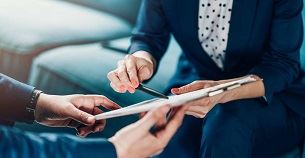 Passionately Fighting
for Your Rights When you step into the workplace, you don't give up your civil rights. Reach out to us today for a free case evaluation.